Norwich is England's most complete Medieval city thanks to its ancient buildings and city wall. It is bursting with historical interest from throughout the ages. In medieval times Norwich was one of the greatest cities in England, and today it is East Anglia's capital city.

There is the Cathedral dating from Norman times and the Castle Museum dating from the 12th century. There are over 30 medieval churches many of which still function as parish churches. Others now have other uses such as the Norwich Puppet Theatre and Norwich Arts Centre. Norwich is also home to The Cathedral of St. John the Baptist - a Roman Catholic Cathedral dating from the 20th century.

This wealth of history is juxtaposed with a thriving modern art scene consisting of galleries, museums, theatres and music venues.

A great selection of high street and independent shops and two large shopping centres - The Mall and Chapelfield - make Norwich one of the top five shopping destinations in England.

Add to this the host of activities and days out for everyone, and you can see what a great place Norwich is to both live in and visit.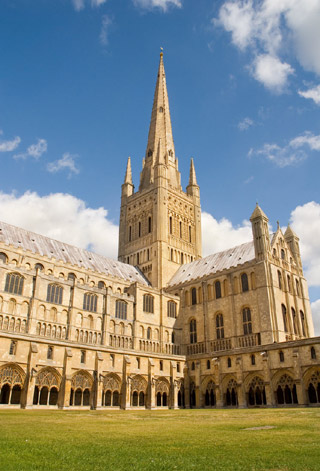 Photo of Norwich Cathedral, by Daniel Tink
www.scenicnorfolk.co.uk